We are open! We are classed as essential so we are allowed to remain open and will do as long as we have enough work to keep our staff going, so please don't hesitate to call and book in for work! But please, please remember to follow Covid rules. We want to protect our staff, our customers and ourselves, therefore we do not want customers (or friends, which we are very lucky to say most of you are) inside the workshops, our gate is locked for a reason! We have vulnerable staff and very vulnerable family members so it is important we follow the rules. When you drop off your vehicle please call us when you arrive and we will let you into the yard, when collecting your vehicle please also call and we will bring your keys out to you and your vehicle and keys will have been fully wiped down with anti bacterial spray. If you need to discuss problems or work carried out on your vehicle then please remember to WEAR YOUR MASK and REMAIN 2 METRES APART! Thankyou in advance and we hope we can remain open throughout lockdown 3 and look forward to brighter days ahead!

Welcome to PS Marsden (Chard), we are a well established, independent, family-owned business run by Paul Marsden. We are based in the small village of Yarcombe which is located between Chard and Honiton. Paul has been in business since 1982 and he works together with his wife Lyn, daughter Looby and ever-enthusiastic team Andy, Kevin, & Tom.
We have a constant stock of used vehicles available, ranging from a sporty hatchback to your family estate and everything in between. We also supply NEW vehicles, including any make and model of car, van, and 4×4 at a very competitive price. If you cannot find the vehicle that you are looking for on our website, we can source it for you from a wide range of suppliers. We also offer you a part exchange value for your current vehicle if requested. If buying is not for you and you are considering leasing a vehicle, we have a highly recommended contact that we can refer you to, that offers both business and individual lease plans and is incredibly efficient and friendly.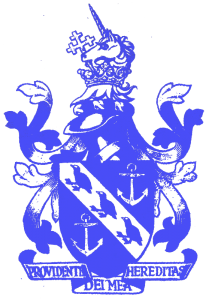 Find us on Facebook for our latest news, see our stock page for cars for sale or feel free to contact us by phone on 01460 67858 or by using our contact form.  We look forward to hearing from you.